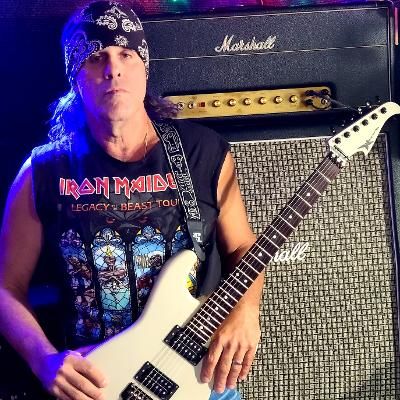 Powerslave would like to introduce you to out new Guitarist covering the parts of Adrian Smith...Max Harding.
Be sure to cathc his debut performance with us at the basement east in nashville wed. nov. 24th
"

We all had the same question: Can this band live up to our expectations? When Terry Palace, "Powerslave's" vocalist, took the mic and began to sing, we knew that a beast was about to be unleashed right in front of us. How can anyone sound exactly like our Hero, Bruce Dickinson? How can anyone dominate the stage and engage the crowd just like Bruce? I'm still not sure how, but Terry Palace is a beast, he performed all of Iron Maiden anthems exactly as everyone remember and delivered a powerful performance. This was an Iron Maiden experience up close for a 10th of the price." - Alma Reed
Powerslave 
The Iron Maiden Experience 
Combining the talent and skill of five seasoned Nashville musicians, POWERSLAVE: The Iron Maiden Experience presents more than just a tribute to one of the greatest Metal bands of all time, they strive to re-create the "Experience" of a true Iron Maiden concert. 
High-energy from start to finish, POWERSLAVE loves performing for Iron Maiden fans bringing with them a custom light show, stage production, and of course, Eddie. 
POWERSLAVE's singer Terry Palace is often compared to Bruce Dickinson and has performed with Iron Maiden drummer Nicko McBrain and POWERSLAVE Guitarist Chris Dunnett has performed onstage with Iron Maiden…twice! 
A note-for-note re-creation of the real thing, POWERSLAVE: The Iron Maiden Experience will deliver a night of Metal that fans will not forget! 
POWERSLAVE look forward to seeing you at a venue in your area soon! 
Up The Irons!!!
Upcoming POWERSLAVE Shows